THE RUNDOWN ON RESIDENTIAL ROOFING
Whether you're in need of a new roof or repair for your existing one, you'll want to hire a company that specializes in residential roofing.  There are a number of things you'll need to take into consideration when choosing a roofing contractor.
In addition, you will want to have a little knowledge about roofing under your hat too.  You'll have a myriad of choices if you're getting a new roof.  If repairs are in order, you should be aware of what solutions are available.
The roofing industry has been hard hit with con artists.  Be sure you don't get scammed by taking these simple steps:
Check to make sure the residential roofing company has proper credentials like being locally licensed, insured, and bonded.

Research local references to make sure the contractor is legit and has a good reputation.

If the price quote is too good…walk away!
TYPES OF RESIDENTIAL ROOFING MATERIALS
The type of roof you choose will make a huge difference in the longevity, price, and looks of your home.  Your options include
ASPHALT SHINGLES
Economical and a cinch to install, asphalt shingles are the number one choice in the U.S.  They are quitesup durable.  They are fairly inexpensive too.  You'll find a huge array of styles and colors available.  The material is weatherproof so it holds up well in both extreme cold and heat.
You can expect a roof of asphalt shingles to last from 15 to 20 years.  Dark colored shingles tend to fade so roofs exposed to a lot of direct sun do best in lighter color choices.  Then again, algae shows up black on roofs.  If your area is prone to algae, you might go with a medium or better yet, a copper-based algae-resistant material.
SLATE SHINGLE ROOFING
You'll add some real class to your home when you upgrade with slate shingles.  It looks very natural yet upscale.  It's resistant of fire and won't rot.  You'll have very little, if any, maintenance to do on it.  There are a myriad of styles and colors to pick from.
Slate tiles don't come cheap through.  And, they're heavy.  Installation can be quite expensive too.  They can also break when walked on so you'll want to take great care when having your gutters or chimney top cleaned. 
CEDAR SHINGLES AND WOOD SHAKES
Cedar shingled roofs are perfect for tropical and storm climates.  They do the best in withstanding hurricanes and high storm winds.  They do well in sunny settings too.  You can opt to have them coated for fire resistance.
Wood shake-type shingled roofs are eco-friendly.  Some are made from recycled wood.  They aren't given to weather much and last up to 30 years or better.These types of roofs can be involved to install so the price of labor can add up. But, they are so energy-efficient, the two can balance out.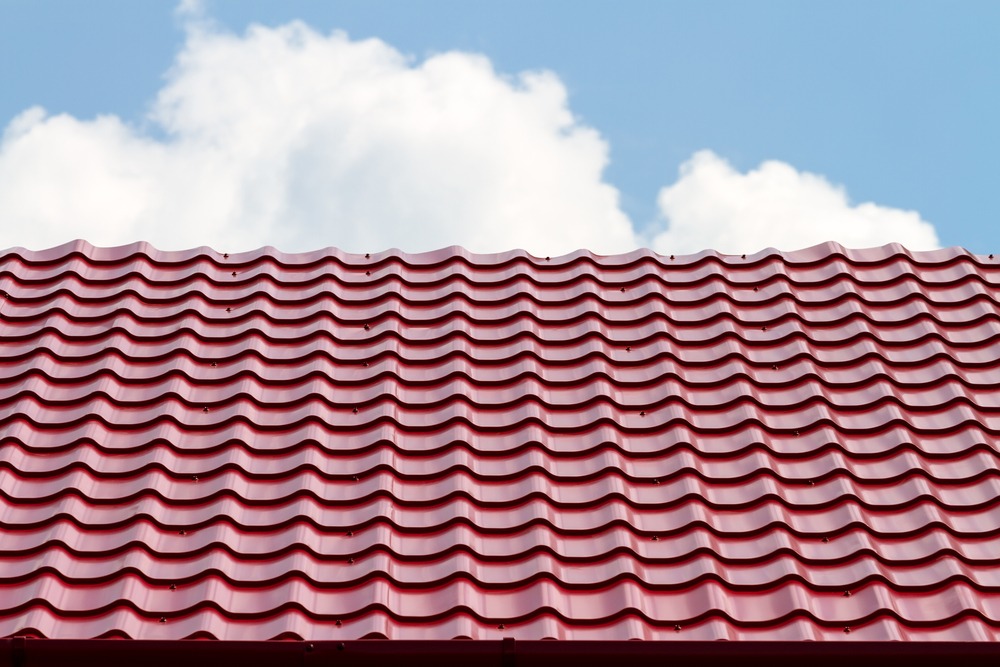 CERAMIC TILE ROOFING
Ceramic tile roofing makes a statement.  It has loads of character.  The tiles are luxurious but durable.  They are also fireproof and don't fade out.  A ceramic roof runs higher in price but also lasts around 50 to 70 years.
Spanish style homes often use this type of roofing.  Although they are durable, there are exceptions.  They don't thrive under weather conditions that change often.  They're fragile too.  You don't want to use them in windy areas.  Neither do you want to walk on them. 
METAL ROOFING
Metal roofs are the new rage. They are environmentally friendly, lightweight, and not too expensive.  They are low in maintenance requirements too. On the downside, metal roofs can fade over time. Repainting is always an option though.
ROOF PITCHES
The pitch, or slope, of your roof will determine the amount and type of materials needed for it.  Roof pitches include:
Mono-pitched

Flat

Pent

Saw-tooth

A-frame
Asian

Hipped

Gable

Mansard

Pyramidal

Gambrel

Clerestory

Conical

Circular

Arched

Saltbox
Roofing repairs are vital.  If you don't get to them in time, you'll most likely end up needing a new roof.  Roofing leaks can also damage your electrical, inside drywall, and can cause mold too.  The five most common repairs needed are:
Repairing and replacing tiles that are broken or chipped.

Fixing shingles that break or fall off.

Locating and repairing leaks

Foam roof repair.

Draining water from a flat roof.
The extent of damage can be mild or major.  It can be inexpensive or outrageous.  Finding a residential roofer that offers top-quality work at affordable rates is key.
NAILING AND EXPERT RESIDENTIAL ROOFER
Residential roofing can be confusing and overwhelming.  It doesn't have to be though.  No matter if you are needing a brand new roof or repairs on your old one, when you turn to us, you'll be in good hands.  We know are experts at residential roofing…so you don't have to be.
PETERSON HOMES RESTORATION AND ROOFING
501 Brannon Rd,
Nicholasville, KY 40356
Working Hours:
Monday 7:30am–6:30pm
Tuesday 7:30am–6:30pm
Wednesday 7:30am–6:30pm
Thursday 7:30am–6:30pm
Friday 7:30am–6:30pm
Saturday 8am–12pm
Sunday Closed
Roofing Quote Made Simple
Send Us a Quote Request
Call or text our office at (859) 251-6001 for any questions or to request your free quote. Or email us as at [email protected]
Free Roofing Quote No Obligation
A member from Peterson Homes Restoration and Roofing will personally consult with you on-site regarding your roof damage.
Written Quote & Explanation
After a thorough inspection, you'll have your roof replacement quote in no time. Please consider all the factors when obtaining quotes from multiple roofing companies. All quotes aren't created equal.
Schedule Your Roof Replacement
We can schedule the roofing replacement in less than a week and have your roof done before most companies even show up to give you a quote.
Love & Enjoy Your New Roof
Quality is paramount! Enjoy your new roof and the guarantees that come along with doing business with the best roofing contractor in Lexington, KY