Peterson Roofing
Serving Central Kentucky's roofing needs for over 3 decades. From hail to high water and heavy winds, we are your storm damage roofing specialist.
Call Us at (859) 251-6001
Send us an email
Rain
April showers bring…storm damage. Heavy rain showers can wreak havoc on your home. Whether it comes in one big downpour or several small ones, rain can cause a lot of destruction, especially on the roof of your home. Other areas can be affected too, like your gutters and siding. If the damage isn't corrected, a whole lot of problems can follow.
Hail
When hail comes down, your roof takes a beating. Hail can knock your shingles loose and even cause holes in the shingles or the entire roof. Siding, windows and gutters can suffer too. If your location has experienced a hail storm, it's a good idea to have a professional out to assess your home for damage.
Wind
Wind can blow roof shingles off, cause shingles to curl and break, and can damage other areas of your home as well. Strong winds can blow objects onto your house and roof, like tree limbs and debris. Windows are often damaged by objects during wind storms, too.
Snow and Ice
Severe winter weather conditions can be grueling on your home. Snow can easily cause extra weight on your roof. Ice can break windows and clog gutters. Even when the snow melts, you're not out of the woods yet. Melting ice and snow can cause erosion and also reveal the signs of any damage the winter season left behind.
When storms roll through Central Kentucky we are your trusted team of roofing contractors to contact. Hail damage, wind damage or fallen trees on your roof can cause major problems and leaks. Let us take care of all the clean up and repair.
Storm damaged roofs often qualify for full roof replacement paid for by your insurance company. Talk to us before filing a claim so that we can help you maximize the money you get from your homeowner's policy.
When storms strike roofs, siding usually takes a hit too. We repair roofs as well as siding that is damaged during storm events. Our experts can help determine if your insurance company will cover the cost of replacing the damaged siding.
Inspecting, protecting, replacing and repairing your home's roof is our #1 priority. Don't let an old, damaged roof ruin the integrity of your house. Our team has been roofing in Central KY for 3.5 decades!
If you've got a large scale project our team can handle it. Flat roofs and other commercial and industrial roofing applications are now sweat. Our team of large commercial roofers can handle your job in timely manner.
Chances are that if your roof has been storm damaged then your gutters have taken a hit as well. When gutters are part of the overall roofing project we ensure that they are replaced correctly. Damages to gutters during storms are often covered to be replaced by your insurance provider.
Lexington's Best Roofing Company
Roofing the Bluegrass
Quality roofing contractors since 1983. Serving Lexington and surrounding cities for over three and half decades with unparalleled roofing serives.
Environmentally Aware
We pride ourselves in proper disposal of roof tear offs and storm damaged debris. We also try and use the most earth friendly materials when possible.
Timely Manner
Our large vehicle fleet and crew size help assure our customers their jobs are started and completed without the wait.
We're Ready to Work
Our crew of veteran roofers are willing and ready to tackle any commercial or residential roofing job.
Unlock Your Curb Appeal
A new roof can not only drastically increase your home's value, it can make it more appealing to the eye. Check out our latest roofing designs and see how they can beautify your home.
People Like Us
Check out our stellar 5 Star Reviews on places like Google, Facebook, Yelp and the Better Business Bureau
Hammering Away Since Back in the Day
Nails We've Pounded...(and counting)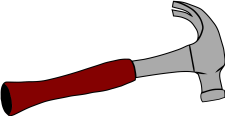 Rate Our Service 5 out of 5 Stars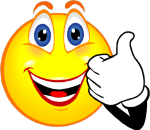 Roofing Quote Made Simple
Send Us a Quote Request
Call or text our office at (859) 251-6001 for any questions or to request your free quote. Or email us as at [email protected]
Free Roofing Quote No Obligation
A member from Peterson Roofing will personally consult with you on-site regarding your roof damage.
Written Quote & Explanation
After a thorough inspection, you'll have your roof replacement quote in no time. Please consider all the factors when obtaining quotes from multiple roofing companies. All quotes aren't created equal.
Schedule Your Roof Replacement
We can schedule the roofing replacement in less than a week and have your roof done before most companies even show up to give you a quote.
Love & Enjoy Your New Roof
Quality is paramount! Enjoy your new roof and the guarantees that come along with doing business with the best roofing contractor in Lexington, KY
You might say that we are the "Jack of all trades" at Peterson Roofing. When it comes to storm restoration and roofing, we've got your needs covered. We are experts at repairing, restoring and replacing. Here are some of the services we offer:
PETERSON HOMES RESTORATION AND ROOFING
501 Brannon Rd,
Nicholasville, KY 40356
Working Hours:
Monday 7:30am–6:30pm
Tuesday 7:30am–6:30pm
Wednesday 7:30am–6:30pm
Thursday 7:30am–6:30pm
Friday 7:30am–6:30pm
Saturday 8am–12pm
Sunday Closed